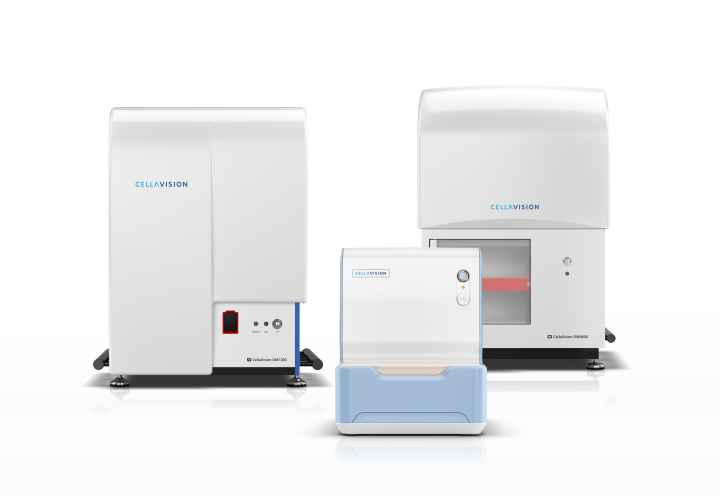 Analyzers
CellaVision offers analyzers that help hematology laboratories automate and simplify the process of performing blood and body fluid differentials.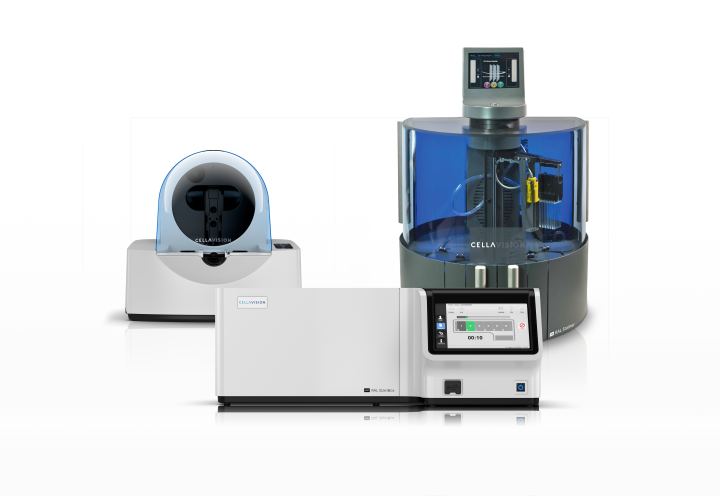 Instruments
CellaVision provides automated staining and staining support systems, including In Vitro Diagnostics (IVD) for High- and Low-volume laboratories. Our portfolio includes smear makers, stainers, stains, and staining protocols.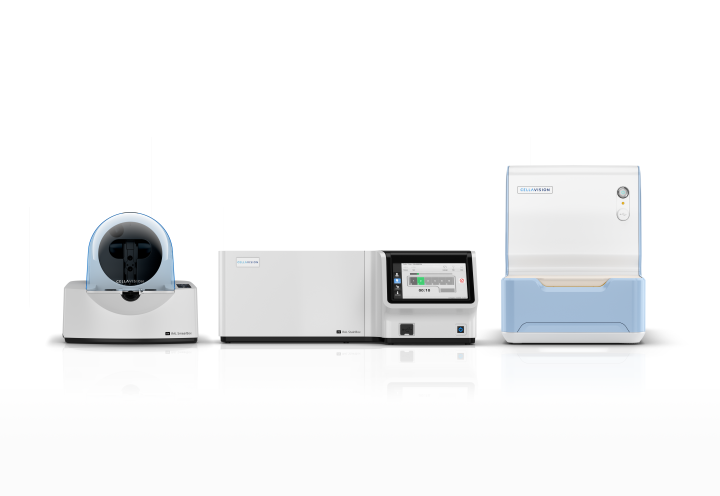 DIFF-Line™ by CellaVision
DIFF-Line™ by CellaVision is  a complete workflow for smearing, staining, and analyzing peripheral blood smears in hematology labs that handle a smaller amount of daily blood samples.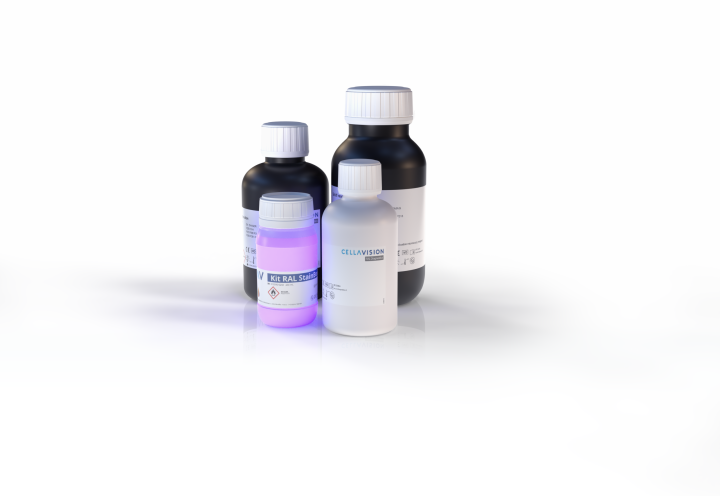 Reagents
CellaVision reagents cover all fields of human biology, hematology, bacteriology, parasitology, mycology, cytology, and histology. Our stains help identify cell and tissue morphology, parasites, and bacteria, which are necessary for diagnosing many diseases.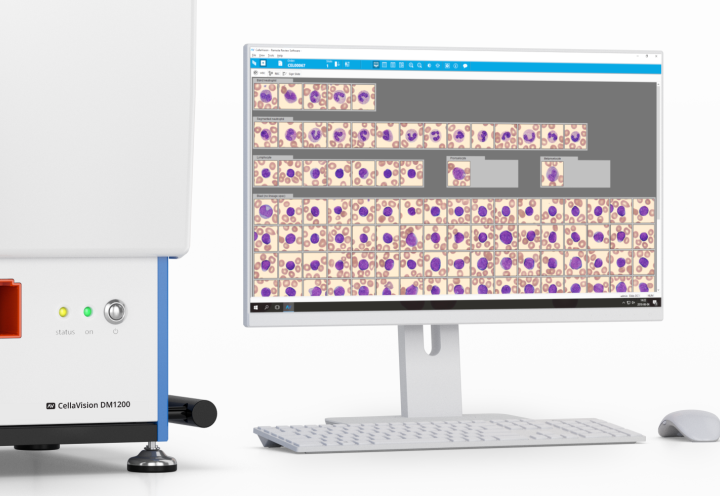 Software and applications
CellaVision offers software and applications that enable laboratories to automate, standardize and simplify morphological examination of blood and body fluid samples.
In need of more information?
Would you like to learn more about our product concept, request a demonstration, or get in touch with CellaVision or your local CellaVision distributor?