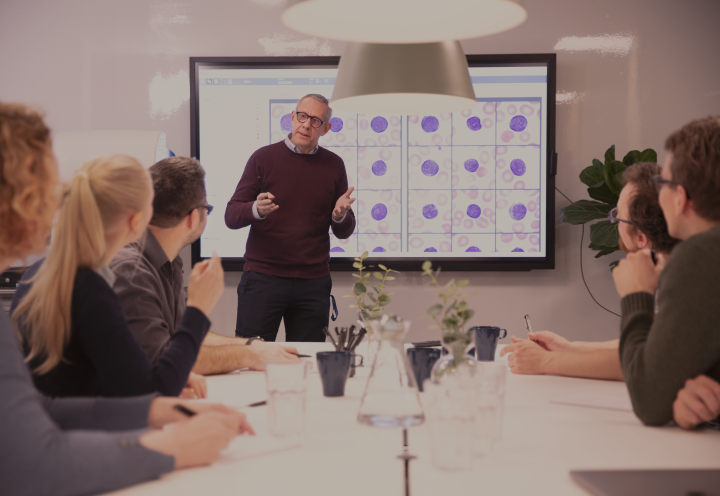 The CellaVision Classroom Initiative
CellaVision is committed to supporting Hematology/morphology instructors. In many regions, we have launched the CellaVision Classroom Initiative to create a forum where we can support schools with resources and tools. To apply, please make sure you are an instructor and click Register. Be sure to use your institutional e-mail address.
Cindy O'Malley, BAppSci, PhD, CSci, FAIMS, FIBMS, SFHEA Associate Professor, Laboratory Medicine RMIT University, Australia.
"This year, we were fortunate to be able to use the CellaVision Proficiency software as formative assessments for our students enrolled in the major of Haematology at both postgraduate and undergraduate levels at RMIT University. The students found the experience very helpful in their morphology studies and appreciated the ability to see which specific cells they had misclassified. They felt that it enhanced their learning and were asking for more cases to be made available. The most useful learning experience is that students can see which cells were misclassified and can then determine what features they should have observed and then build these features into their morphological analysis for future classification. This feedforward mechanism is vital to improve morphological skills in students. Thank you for making this wonderful software available to our students. I look forward to using it even more (and better) in the future.
Is your school already registered?
Do not hesitate to contact the Global Training team for more information.