Digital Morphology Workshop
Join CellaVision and our distribution partner Sysmex for an exciting workshop on Digital Morphology at the Haematocon 2022 - 63rd Annual Conference of Indian Society of Hematology and Blood Transfusion. It is one of the most significant hematology events in India.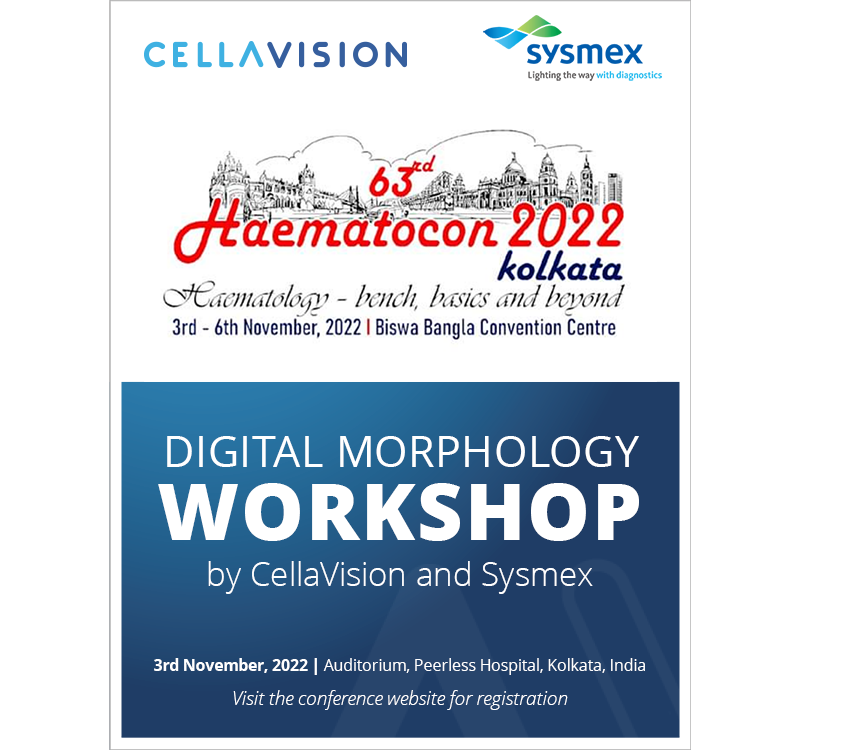 Workshop participants will have an opportunity to learn from expert speakers. Dr. Sujay Prasad (Anand Diagnostic Laboratory, Bangalore) will discuss the practical utility of digital morphology with case presentations. And Dr. Rajesh Kumar Bhola (SUM hospital, Bhubaneshwar) will explore the topic of the implementation of digital morphology in a lab workflow.
There will also be presentations on the technology advancements and the use of artificial intelligence in the digital cell morphology field. Our speakers will also hold a hands-on session and live demonstration of the CellaVision DC-1 system.
Last but not least, participants will be invited to join a challenging and engaging cell morphology quiz!
Event Details
Venue: Peerless Hospital, Kolkata, India.
Date: 3 Nov 2022.
Please visit the conference website for registration.