Improving consistency and enhancing training across hematology laboratory networks
Patients should receive the highest standard of care, whichever hospital they attend. Dr Kristy Carnevale of Cincinnati Children's Hospital Medical Center describes how CellaVision technology and software has helped standardize processes and training to improve consistency across their multi-site hematology laboratory network.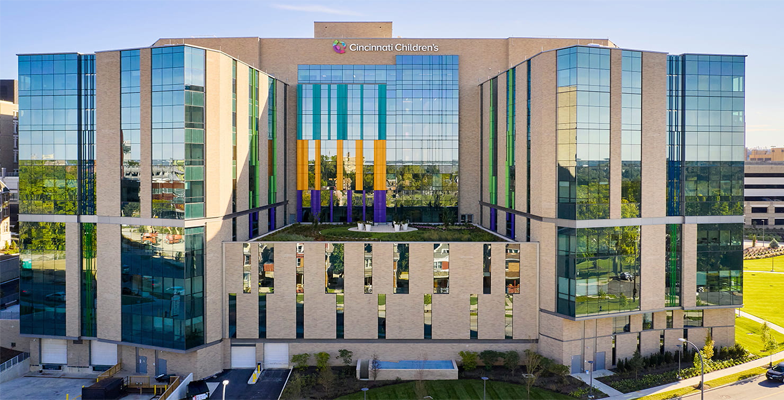 Introduction
Delivering a consistently high standard of patient care depends upon reliable results. However, when working with teams located across multiple laboratory sites, standardizing hematology workflows isn't always straightforward.
Cincinnati Children's Hospital Medical Center operates six hematology laboratories distributed across Cincinnati, with teams located at two large hospitals and four outpatient facilities. With each site receiving different types of patients and serving different analysis needs, achieving consistent results could have been challenging.
"Given the patients they serve, teams at our outpatient sites don't routinely see the abnormal cells we see at the main laboratory," explains Dr Carnevale, Hematology Lab Manager at Cincinnati Children's Hospital Medical Center.
Yet despite the differences between sites, the Cincinnati hematology laboratory network has been safeguarding the highest standards of quality for the past five years. The solution? Seamlessly pooling expertise and training resources by putting digital cell morphology (DCM) at the heart of their strategy.
Striving for consistency
With outpatient sites seeing fewer abnormal or immature cell samples than the main hospital laboratory, Dr Carnevale knew that sharing pathology experience and expertise would play a key role in standardizing analyses across every laboratory.
Consequently, the laboratory network made the decision to streamline the sharing of cell images and slides between teams by implementing CellaVision software. The software seamlessly integrated the network's Sysmex DI-60 and CellaVision DM1200 systems to streamline the review process and deliver more standardized results.
"Digital cell morphology has enabled us to standardize both results and patient care, regardless of which of our sites they present to," explains Dr Carnevale. "We can make more accurate and reliable decisions, especially since the pathologist can log on from anywhere to look at suspicious cells and determine what call to make."
Accelerating turnaround times
As well as safeguarding high-quality outcomes, DCM has made a significant difference to turnaround times.
"Before implementing the CellaVision software, our outpatient teams would have to transport slides to the central laboratory if they had a question – sometimes even the whole sample in case we needed to do flow cytometry or the pathologist wanted extra slides made," Dr Carnevale notes.
With DCM, patients no longer have to wait for a slide to be couriered from an outpatient location to a pathologist. "The pathologist can just pull it up on their computer and make an immediate call regarding cells," explains Dr Carnevale. "This decreases the wait time for the patient to start treatment and be admitted."
"Our turnaround times are 45 minutes for stats and under two hours for routine assessment. We hit those targets 90–95% of the time," enthuses Dr Carnelvale.
Improving patient care
The analytical consistency and speed provided by CellaVision software has had a transformational impact on patient care, reducing waiting times to confident results by a matter of hours.
This is particularly important in cases of leukemia, explains Dr Carnevale. "Often patients will go to their family doctor, perhaps with leg pain for instance, and the doctor might not make that connection," she notes. "But they may have an elevated white count or their platelet levels are a little low."
"Obviously the sooner you start treatment, the better off the child is going to be. You don't want them waiting a couple of days before you start any kind of protocol or treatment. While they wait, their white count can continue to rise, their platelets can continue to drop, hemoglobin levels can continue to drop. They're just going to get sicker and it takes a while longer to clear those blasts if you in fact have to wait longer."
Building standardization into team training
Wanting to ensure all patients receive the best possible care, Cincinnati Children's also invested in CellaVision Proficiency Software to standardize training right across the network and make sure all technicians are performing to the highest of standards.
"Before implementing this software, our training programs often used real slides, supported by paper printouts with the histogram, the patient history, key results and so on," explains Kristy Carnevale. "Sometimes the slides would break, so the trainees would have to start over with a particular case study, trying to find different features."
Using CellaVision Proficiency Software, Kristy Carnevale's colleagues can access high-quality cell images and educational resources on-screen, simplifying training across all sites. "We all have the exact same slides and the ability to import patient demographics and instrument printouts," she notes. "The library feature also makes it easy for new technicians to identify key themes in different types of cells, especially as one person's blast cells, for example, may not look exactly like someone else's."
The software also functions as a vital educational resource for more experienced technicians. "We've even used it to do quarterly case studies," adds Kristy Carnevale. "For example, we can send out Pelger-Huet or monoblast cell reviews to our outpatient colleagues who may not see them very often, so they can see what those cells look like and use it as an educational case study."
Putting patients first
Cincinnati Children's puts patients at the heart of everything they do. Understanding the role laboratories play in providing the best possible care, the team set-out to improve their workflows and give technicians the tools they need to perform their role at the highest standards.
By implementing DCM supported by CellaVision Advanced RBC Application and CellaVision Proficiency Software, the laboratories can consistently and rapidly deliver reliable results to clinicians, who in turn can make the best treatment decisions for their patients.
As Kristy Carnevale summarizes, "There's no doubt that CellaVision solutions have enabled us to deliver better patient care. Without CellaVision, we wouldn't have been able to accelerate turnaround times or improve standardization via the enhanced training capabilities."
You can download the testimonial here